3 Things To Teach Your Kids Before Leaving Them Home Alone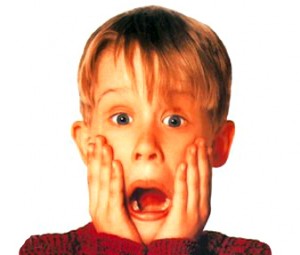 Your kids are getting older, which means they are becoming better equipped to take care of themselves. But are you ready to put your kids to the ultimate test by leaving them home alone for a few hours? That remains to be seen.
Determining whether to leave your children home alone is a major decision for any parent. As such, there are numerous factors for parents to consider, including:
Your Child's Age – KidsHealth notes that parents generally should try to avoid leaving their kids home alone if their children are younger than 10 years old.
The Amount of Time You'll Be Gone – Leaving your children home alone for a few hours is far different from taking a two-week vacation, and parents need to set realistic expectations for their kids and plan accordingly.
First Aid Training – How will your child act in an emergency? Without first aid training, he or she may struggle to respond quickly and efficiently in a life-threatening situation, which could put your son or daughter in danger.
Leaving your kids alone for the first time can be one of the hardest things about parenting. How can you prepare them to handle themselves? It's easier than you think. Just follow these steps:
Step 1
Make sure they know how to call 911. Sounds easy, right? Does your teenage daughter have a cell phone permanently attached to her ear? Probably. Chances are, if there's an emergency she'll call 911 from her cell. It's human nature because it's almost implanted in her ear already. If possible, she should call from the house line. Why? When she calls from her cell, she needs to tell the dispatcher her address. If she calls from the house line, it will show up on the dispatcher's screen. This saves time and the Fire Department can start towards your house before the dispatcher gets all of the emergency information.
Step 2
Second, Do your little ones know their address? What happens if something happens and they call 911 from a cell phone? You'd be surprised how many kids do not know their home address.
Step 3
3) Finally, and most importantly, do they know CPR? Every babysitter should take a CPR class. For every minute that a person is unconscious without CPR being performed, they have a 10% less chance of survival. On average, the Fire Department response time is 5 minutes. You do the math… Bystander CPR is critical to saving lives.
Additional Tips
Preparing your child for his or her first time home alone is crucial, but doing so can be difficult. Fortunately, we're here to help you teach your son or daughter how to stay safe while he or she is home alone.
Here are three tips to get your child ready for being home alone:
Schedule a Practice Run. Let your child stay home alone for about 30 minutes. That way, you can get a better idea about how your son or daughter will act while you're away.
Establish Ground Rules. Just because you'll be out of the house for a few hours does not mean your child should be able to ignore your house rules. Set up ground rules while you're away and make sure that your child understands them before you depart.
Childproof Your Home. Store prescription medications, matches and other potentially dangerous household items in a place where your child cannot access them. 
Providing a child with even a small amount of responsibility can go a long way, particularly for parents who are trying to strengthen their relationships with their kids. And with the right preparation, your son or daughter should have no trouble staying safe while he or she is home alone.
Summary
These simple tips can help everyone. Teach your kids how to call 911, make sure every child knows their address and learns CPR.